Facebook's much-awaited smart glasses designed with luxury brand Ray-Ban are launching this week. This follows the social media giant's announcement earlier this year that the product is planned to ship before 2021 ends.
The announcement of the Facebook smart glasses comes from Ray-Ban as the popular eyeglasses and sunglasses brand unveiled a promotional image on its website on Tuesday. The teaser does not say anything about the product, though, other than confirming that it will launch on Thursday, Sept. 9.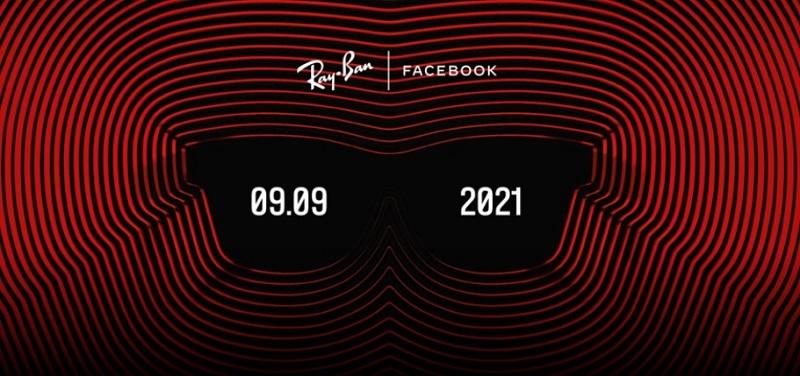 Photo from Ray-Ban.com
For now, tech fans only know that the Facebook smart glasses were developed with Ray-Ban and designed in partnership with EssilorLuxottica. Last January, Facebook reminded tech fans that the hardware product is slated to be released this year. With its announcement happening this week, its retail launch could soon follow sometime this fall.
The features of the Facebook smart glasses are still under wraps. But it is worth noting that the Facebook smart glasses are not the same as the other long-awaited AR glasses from the social media giant. And one of the confirmed details about the upcoming product this year is that it will not have an integrated display. That is likely reserved for the AR glasses that are launching at a later time.
As for its design, Facebook executives, including Mark Zuckerberg, have often described the Facebook smart glasses as "iconic." During an earnings call last July, the Facebook CEO said, "The glasses have their iconic form factor, and they let you do some pretty neat things."
With those details, the Facebook smart glasses have been widely expected to function similar to Snapchat's Snap Spectacles. Meanwhile, Facebook Reality Labs head Andrew Bosworth said in a blog post last January that the Facebook AR glasses are still in the pipeline.
"We're pushing hard on the underpinnings like location and augmenting in the world to help define the path to true AR glasses, while setting clear privacy expectations," Bosworth said. "It's early days, but we're intent on giving creators more to do in AR and with greater capabilities."
Photo by Claudio Schwarz on Unsplash