Thai food, living 'hygge'… What drives us to consume products from other cultures?
Oct 09, 2020 07:00 am UTC| Health
When was the last time you went out for a Thai meal, got items from the ethnic isle of a supermarket, wore a pashmina, or watched a foreign film? Many of us consume culturally-cued offerings, either recurrently or for...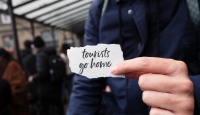 'Dear tourists… get lost!': When social contagion creates tourismophobia
Jan 28, 2020 08:31 am UTC| Insights & Views Economy
Every holiday period now seems to give rise to a flow of news stories illustrating the negative consequences of the influx of tourists in cities or natural sites, resulting in a real tourismophobia. Given the centrality...