Instagram Kids: tech development must move from usability to safety
Oct 09, 2021 08:35 am UTC| Technology
Facebook has announced that it is halting development on its Instagram Kids project. This follows reports that the social media giant had commissioned and kept secret internal research that found Instagram was...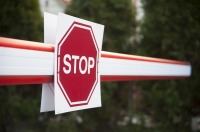 Bold visual warnings are needed to stop people clicking on fake news
Jan 20, 2021 01:51 am UTC| Technology Insights & Views
A senior doctor in charge of the NHS anti-disinformation campaign has said that language and cultural barriers could be causing people from ethnic minorities to reject the COVID-19 vaccine. Dr Harpreet Sood told the BBC it...