China-US tensions: how global trade began splitting into two blocs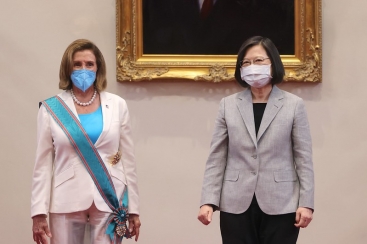 Speaker Nancy Pelosis visit to Taiwan has elicited a strong response from China: three days of simulated attack on Taiwan with further drills announced, plus a withdrawal from critical ongoing conversations with the US on...
America's Roundup: Dollar edges higher as traders await U.S. inflation report, Wall ends lower, Gold ticks up, Oil settles lower as halted Russian pipeline flows appear temporary, demand fears rise-August 10th,2022
23:59 PM| Market Roundups Economy

Market Roundup US Unit Labor Costs (QoQ) (Q2) 10.8% , 9.5% forecast, 12.6% previous US Nonfarm Productivity (QoQ) (Q2) -4.6%, -4.7% forecast, -7.3% previous US Redbook (YoY) 10.4%,15.5% previous US IBD/TIPP...
Tata Motors signs a $91M deal to buy Ford Motor's plant in India

Tata Motors agreed to purchase Ford Motor's production plant for its own auto manufacturing business.
Coupang officially begins its financing service, to offer loans to small businesses

Coupang will start offering its loan service after the FSS' approval last week.
Samsung Electronics, workers reach wage agreement for the first time in over five decades

Samsung Electronics to sign its first wage deal with its labor union this week.
Economy

Politics

Science

Technology