While fans are still waiting for the release date announcement for "God of War Ragnarok," they may have gotten one clear indication that the game is launching soon. The title has reportedly received a rating in South Korea, which usually hints at a game's imminent arrival.
A link to the rating provided by the Game Rating and Administration Committee of South Korea was recently shared by ResetEra user modiz (via IGN). A machine translation of the webpage shows that "God of War Ragnarok" was classified on Thursday, May 26, with classification number CC-NV-220526-001. The game has been approved for players ages 18 and above in the region.
Like most game ratings, this does not include any information about the "God of War Ragnarok" release date. However, a series of "God of War Ragnarok" merch was recently spotted in a UK retailer's online store. The items include tees and hoodies with the game's title as well as Kratos plush toy, and they are only available to pre-order for now. But the product pages say their "estimated release date" is on Sept. 30. While this could be just a placeholder, this has led to speculations that the game could be launched around the same time.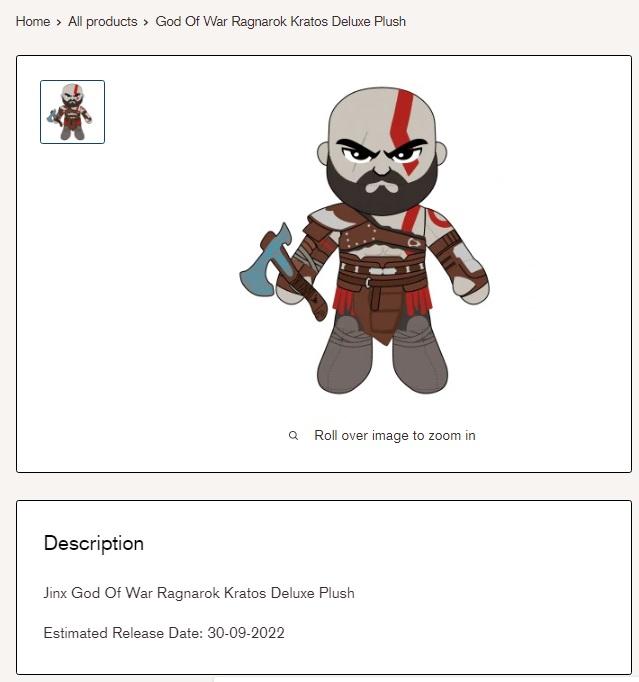 Photo from GeekyZone.co.uk
There have been indications directly from members of the Santa Monica Studio that "God of War Ragnarok" is still on track to launch this year. But it is understandable if some players are getting worried about the possibility of a delay. It has been nearly nine months since Sony released the latest trailer for the game, and developers have yet to reveal a new teaser or development update.
Summer is usually an important season for the video game industry. Despite the cancellation of E3 this year, there are other events to look forward to where new games and release dates could be announced. While Sony has not confirmed yet if it plans an event of its own, there have been reports that the company could be preparing a showcase for its upcoming games in June. If such an event is in the works, it could be a good time to announce the "God of War Ragnarok" release date.