Google's anticipated first in-house smartwatch, dubbed in many reports as Pixel Watch, did not launch in October as previous leaks suggested. However, a more recent report says the company has continuously worked on the device, and it could be announced as early as spring 2022.
Pixel fans may have already heard about the planned Pixel Watch after it was leaked by Jon Prosser on Front Page Tech last April. At the time, though, Prosser's sources suggested that the wearable device could be released in October, along with the Pixel 6 series. While that part of the leak did not pan out, several details mentioned in that earlier leak have now been corroborated by Business Insider.
The anticipated Pixel Watch is reportedly codenamed "Rohan" and would sport a round form factor. The reports also agree that the smartwatch would sport quite a unique design compared to other existing devices in the market because it will not have physical bezels.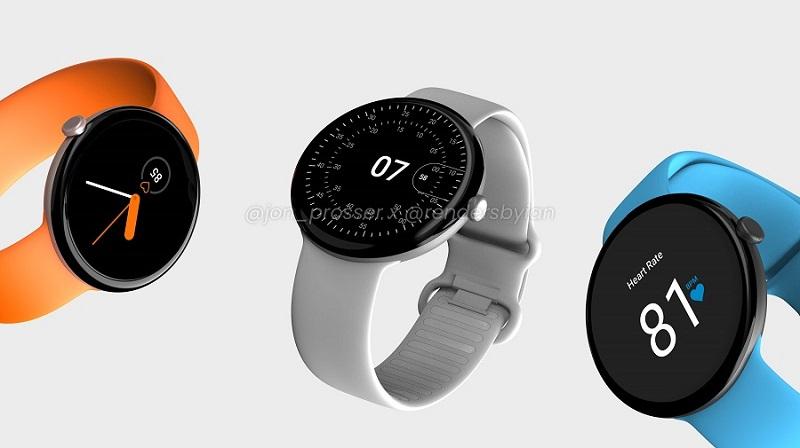 Photo from Jon Prosser / @rendersbyian
Google has reportedly started testing the Pixel Watch by having employees not involved in its development use a prototype. And if no major issues arise from this test, the company might be able to unveil the device in early 2022.
New information reported this week, which has also been corroborated by The Verge, indicates that the Pixel Watch was developed by the Pixel hardware team even though Google completed its acquisition of Fitbit for $2.1 billion last January. The upcoming smartwatch is expected to offer staple fitness monitoring features to track users' steps and heart rate.
While hardware development for the Pixel Watch and Fitbit remained separate, the reports note that Google is also working on integrating Fitbit and Wear OS. Fitbit watches the company's in-house Fitbit OS. While details about the supposed integration are still scarce, its implementation could follow the integration of Google's wearable OS with Samsung's Tizen OS, which tech fans saw happen for the Galaxy Watch 4 series earlier this year.
The device is said to have been internally called "Google Pixel Watch" as well, but it is still uncertain if the company would choose that as the official product name. Prosser also mentioned in April that Google was planning to introduce as many as 20 different watch bands. Unfortunately, all of the mentioned sources did not have information about the wearable device's technical specifications.
Photo by Marco Verch from Flickr licensed under Creative Commons