Air-dropping poisoned meat to kill bush predators hasn't worked in the past, and it's unlikely to help now
Mar 14, 2020 08:38 am UTC| Nature
After the summers devastating bushfires, the New South Wales government announced a plan to airdrop one million poisoned baits in the states most vulnerable regions over the next year. The plan is aimed at protecting...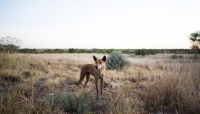 How Australia made poisoning animals normal
Feb 19, 2019 16:56 pm UTC| Insights & Views Law
One of the many difficulties faced by the pioneers of Australias sheep industry was finding a reliable shepherd. Among the convict labour available, for every two experienced farm labourers there were five convicted sheep,...