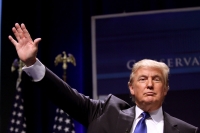 Trump and Biden clash in chaotic debate – experts react on the court, race and election integrity
Oct 01, 2020 15:46 pm UTC| Insights & Views
President Donald Trump and former Vice President Joe Biden took part in a presidential debate Sept. 29 that exemplified the lack of civility in American politics. The president frequently interrupted and spoke over his...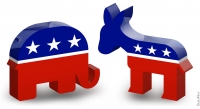 The two-party system is here to stay
Mar 03, 2020 09:02 am UTC| Insights & Views Politics
The American two-party system has long been besieged. Many of the founders feared that organizing people along ideological lines would be dangerous to the fledgling nation. Alexander Hamilton called political parties a...