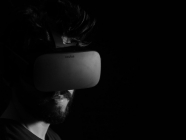 If our reality is a video game, does that solve the problem of evil?
Aug 01, 2020 15:01 pm UTC| Insights & Views
Pandemics and natural disasters cause pain and suffering to millions worldwide and can challenge the very foundations of human belief systems. They can be particularly challenging for those who believe in an all-knowing...