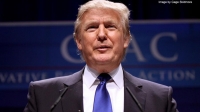 Trump v Biden: who is engaging the most followers on Facebook?
Oct 09, 2020 07:10 am UTC| Politics
Facebook was the election battleground that helped fuel Donald Trumps journey to the White House in 2016, and the president continues to dominate on the social media platform in 2020. My initial analysis of 4,450...