COVID-19 is increasing poverty – but also support for tax rises to tackle it
Nov 02, 2020 10:27 am UTC| Economy
Poverty and inequality were already high and rising in the UK before the coronavirus hit. Now, the pandemic is creating an even greater gulf between those whose debts are increasing and those whose savings are growing....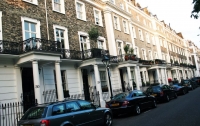 Why financial inequality can't simply be blamed on older people hoarding their wealth
Nov 08, 2017 15:16 pm UTC| Insights & Views Economy
Millennials are typically spending three times as much money on housing costs as their grandparents, according to recent research from the Resolution Foundation think tank. It has warned of a tight spending squeeze for...