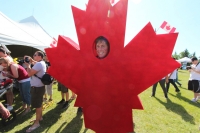 What is the Canada trade model and could it work for a post-Brexit UK?
Apr 20, 2016 10:33 am UTC| Insights & Views
It has been suggested that, in the event of a Brexit, the UK could negotiate a partnership with the European Union similar to that enjoyed by Canada. Boris Johnson has suggested that it would be relatively easy for the...