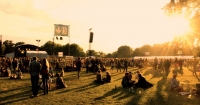 Is it right to use public parks for commercial events?
Jul 03, 2016 01:49 am UTC| Insights & Views Business
During the summer, London is abuzz with large-scale cultural and sporting events many of which are held in public parks. This season, Formula E motor races will be held in Battersea Park, while music festivals will take...