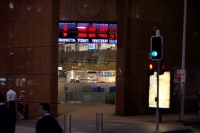 Is the January barometer providing an early warning for 2016 equity returns?
Jan 13, 2016 00:21 am UTC| Insights & Views
So far, it has not been a happy new year for equity market investors. The Australian equity market lost A$100 billion in market value in the first week of trading, mirroring a dire global trend. If we are are to believe...