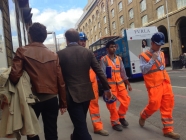 Hard evidence: how integrated are young EU migrants into the UK workforce?
Mar 25, 2016 00:59 am UTC| Insights & Views
Migration and the principle of free movement within the EU is one of the main issues in the debate over whether Britain should remain in the EU. Polls suggest that the public is very sympathetic to the idea that the UK...