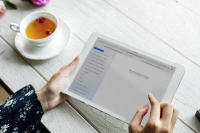 Here's why you're checking work emails on holidays (and how to stop)
Dec 29, 2020 14:35 pm UTC| Life
Finally, the holidays are here the break youve been waiting for. You want to leave work behind, kick back and enjoy time with family and friends. But youre still checking work emails and taking work calls. Even if you...
How our obsession with performance is changing our sense of self
Jul 21, 2019 11:53 am UTC| Insights & Views Life
We live in a society obsessed with performance. For both young and old, competitions, awards and rankings are an inescapable feature of life. How well we do in the classroom, at work, on the sports field or even in...