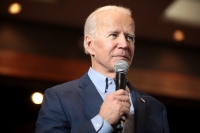 Fact check US: Is Joe Biden really 'lax on security'?
Oct 12, 2020 08:08 am UTC| Politics
Law and order. One of the most-shared tweets of the US president in recent months was a three-word slogan, repeated loudly and often, that has gradually become his sole platform for re-election. Accordingly, Donald Trump...