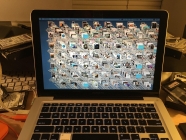 Digital hoarders: we've identified four types – which are you?
Jan 18, 2021 05:43 am UTC| Technology
How many emails are in your inbox? If the answer is thousands, or if you often struggle to find a file on your computer among its cluttered hard drive, then you might be classed as a digital hoarder. In the physical...