Google has yet to recognize the existence of the highly anticipated Pixel Watch. But a new report claims to have found pieces of evidence from Google apps hinting at the use of a Samsung Exynos SoC, along with the smartwatch's potential support for the next-generation Google Assistant.
Tech fans have already heard of the Pixel Watch back in April from leaker Jon Prosser. Then, another report emerged earlier this month, further corroborating that the device is in the pipeline under the codename Rohan. 9To5Google now reports that codes from several Google apps have made references to the Pixel Watch under its internal name, providing new details about its features.
The publication reported that these apps showed references that suggest "Rohan" will feature the next-generation Google Assistant. Unlike the earlier version of the AI-powered virtual assistant, the next-gen version processes user commands on-device instead of relying on data saved in the cloud. When it was announced in 2019, Google said this new method allows Google Assistant to work "10 times faster."
Prosser's previous leak came with concept renders reportedly based on images from his Google sources. But the official design of the Pixel Watch would likely contain details not present in the leak. One of them could be a secondary button that did not appear in Prosser's leak but matches with the demo images Google revealed at the announcement of the unified Wear OS last May.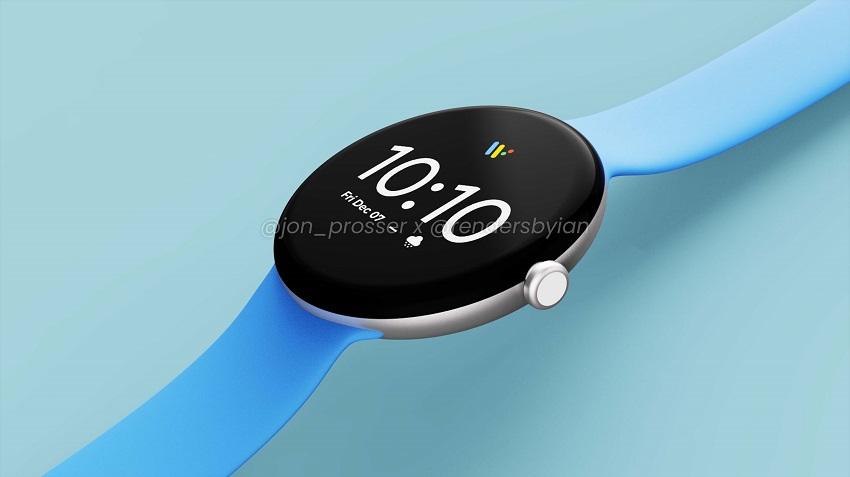 Photo from Jon Prosser / @rendersbyian
9To5Google also found references linking the Pixel Watch to an unspecified Exynos chip, suggesting that the device could be powered by a wearable SoC from Samsung. But it remains to be seen if "Rohan" will ship with Exynos W920, the same chipset used on the Galaxy Watch 4 series.
The same report points out that using an SoC with the same power as Exynos W920 would make sense, especially if Pixel Watch is designed to handle demanding on-device processes like the next-gen Google Assistant. It is worth noting that Google's first in-house silicon, Tensor, is built using some of Samsung's technologies.
It is unclear if Google will use an Exynos chip off-the-shelf or use a Samsung chipset and add its own processing innovations to market it as another Tensor processor. Google is rumored to launch the Pixel Watch in spring 2022.
Photo by Marco Verch from Flickr licensed under Creative Commons