"STALKER 2" is one of the games that has been anticipated by many players over the last couple of years. With its release date window set this year, developer GSC Game World confirmed that the franchise's first console launch will be limited to a certain platform.
'STALKER 2' release date and availability
The release of "STALKER 2" will follow a three-title release of the "Scavengers, Trespassers, Adventurers, Loners, Killers, Explorers and Robbers" (STALKER) series that first debuted in 2007. Talks about the new game have been around since 2010, but the development did not really take shape until 2018 leading to its anticipated launch this year.
With the launch window already narrowed down to this year, gaming fans have other questions about "STALKER 2." People looking forward to the new game were uncertain about its availability until last week when one of the developers addressed a question on whether or not the game would be released on PlayStation 5. The developer then confirmed that the game is only planned to launch on PC and Xbox Series X/S.
"STALKER 2" will be the first in its franchise to get a console launch, and some fans are not entirely surprised that it will not be released on PS5. It has been announced for some time now that the game will be available through Xbox Game Pass on day one. However, as of this writing, the game's page on Xbox.com is only listed as compatible with the Xbox Series X/S platform.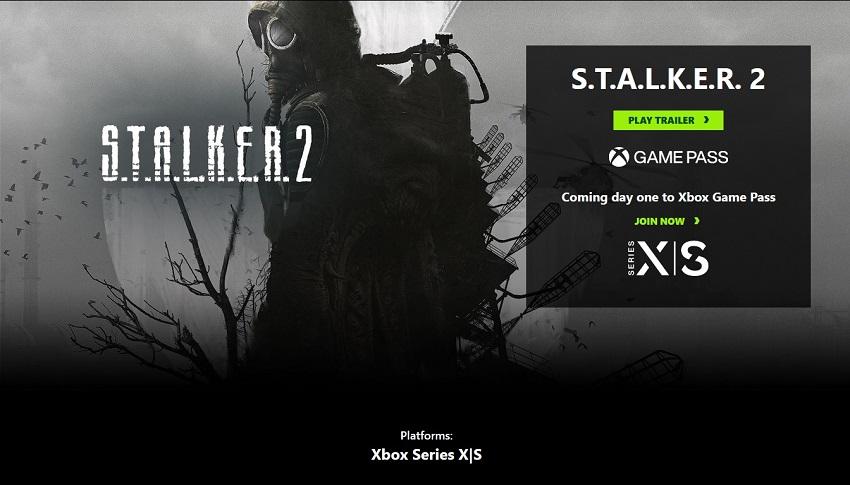 Screenshot from Xbox.com
The Xbox exclusivity is already reflected in GSC Game World's website, but it also does not mention "STALKER 2" becoming available on PC through the Xbox Game Pass. As for a specific launch schedule, the developer wrote, "We are not ready to disclose the release date just yet. Please follow the official social channels of S.T.A.L.K.E.R. 2 to receive development updates."
'STALKER 2' plot, gameplay: What to expect
As the survival horror game's title suggests, it will have players assume the role of a stalker with a mission to take down another stalker. But more information about the playable character's real identity is revealed through the first game "STALKER: Shadow of Chernobyl." It is set in a fictional version of the Chernobyl Exclusion Zone simply called Zone.
The developer confirmed that "STALKER 2" will still be set in the Zone, and that the game features an open-world setup. Details about the next story are still under wraps, though. GSC Game World only promises that the game will offer an "epic branching story with multiple endings."