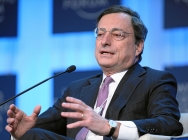 Mario Draghi: is Italy's addiction to technocratic leaders a cause for concern?
Feb 20, 2021 12:39 pm UTC| Politics
Italy loves technocrats. The latest proof is the decision to install Mario Draghi, former governor of the Bank of Italy and former president of the European Central Bank, as prime minister. This followed the resignation of...