Coronavirus nanoscience: the tiny technologies tackling a global pandemic
Sep 09, 2020 14:00 pm UTC| Science
The world-altering coronavirus behind the COVID-19 pandemic is thought to be just 60 nanometres to 120 nanometres in size. This is so mind bogglingly small that you could fit more than 400 of these virus particles into the...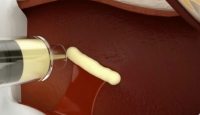 Five ways nanoscience is making science fiction into fact
Feb 16, 2017 06:35 am UTC| Science
Russian author Boris Zhitkov wrote the 1931 short story Microhands, in which the narrator creates miniature hands to carry out intricate surgeries. And while that was nearly 100 years ago, the tale illustrates the real...