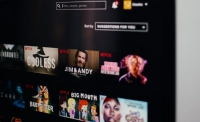 Do social media algorithms erode our ability to make decisions freely? The jury is out
Oct 12, 2020 08:04 am UTC| Technology
Social media algorithms, artificial intelligence, and our own genetics are among the factors influencing us beyond our awareness. This raises an ancient question: do we have control over our own lives? This article is part...
Explainer: how the internet knows if you're happy or sad
May 22, 2017 11:34 am UTC| Insights & Views Technology
Think about what you shared with your friends on Facebook today. Was it feelings of stress or failure, or perhaps joy, love or excitement? Each time we post on social media, we leave traces of our mood. Our emotions are...