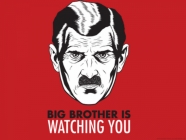 Snoopers' Charter: why journalists (and the rest of us) should be afraid
Dec 04, 2016 22:51 pm UTC| Law
The Snoopers Charter mark two or Investigatory Powers Act which has recently passed into law demonstrates again how successful Islamist terrorism has been in changing British society into a secret state. With the...

The Independent's final edition summed up all that is powerful about newsprint
Mar 28, 2016 01:03 am UTC| Insights & Views
A strong investigative front-page story alleging that a UK-based Saudi dissident was connected with a plot to kill a Saudi king allowed the last print edition of The Independent to exit with the panache and impact with...