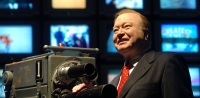 A comedian always in search of 'a good ending', Bert Newton has died at 83
Oct 31, 2021 23:26 pm UTC| Life
Bert Newton has died at 83. An icon of Australian broadcasting, he is remembered as a master performer and comedian, with successful roles on radio, television and the theatre. He is survived by his wife Patti, children...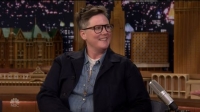 Hannah Gadsby, a royal wedding and a female doctor: in 2018, TV got a shake up
Dec 28, 2018 00:01 am UTC| Entertainment
From ground-breaking to game-changing, rule-breaking to near parliament-breaking 2018 has been a big year for TV makers and audiences. Here are some of the most memorable moments. Doctor Who is finally a woman What...