Curbs on press freedom come with a cost, new research reveals
Apr 06, 2021 00:28 am UTC| Economy Life
The importance of a free press to a thriving democracy is well-known. But what is its importance to a thriving economy? We have found evidence attacks on press freedom such as jailing journalists, raiding their homes,...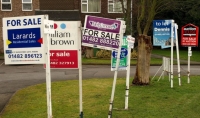 Higher property prices linked to income inequality: study
Nov 22, 2016 01:42 am UTC| Research & Analysis Real Estate
Higher property prices are not only associated with higher income inequality but also with a higher inequality in household spending, our research shows. We examined three decades of data from 1982 to 2012 in Iran, where...