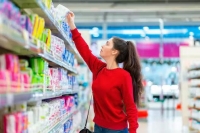 Solving period poverty is about more than just making products free
Jan 25, 2023 04:43 am UTC| Health
Upwards of 2.8 billion people do not have access to safe sanitation. A third of the worlds population doesnt have a toilet. This broad, international issue links to poverty, destitution and environmental risk. It also...
World Cup 2022: Fifa's clampdown on rainbow armbands conflicts with its own guidance on human rights
Nov 23, 2022 05:14 am UTC| Sports
The 2022 mens World Cup host nation Qatar is known for its human rights abuses relating to women, migrant workers and those from the LGBTQ+ community. Same sex relationships in Qatar are illegal and punishable by up to...