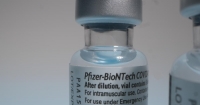 What if I can't get in for my second Pfizer dose and the gap is longer than 3 weeks?
Jun 20, 2021 11:57 am UTC| Health
Bookings for the first dose of the Pfizer vaccine have been halted in Victoria this week, amid shortages of the vaccine. Some Victorians whove had their first Pfizer dose already will need to wait six weeks to get their...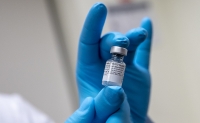 The Pfizer vaccine may not be the best choice for frail people, but it's too early to make firm conclusions
Jan 19, 2021 05:48 am UTC| Health
Reports of about 30 deaths among elderly nursing home residents who received the Pfizer vaccine have made international headlines. With Australias Therapeutic Goods Administration (TGA) expected to approve the vaccine...