New global guidelines for stem cell research aim to drive discussions, not lay down the law
May 28, 2021 11:13 am UTC| Law Science
The International Society for Stem Cell Research (ISSCR) today released updated guidelines for stem cell research and its translation to medicine. Developed in response to recent scientific and clinical advances, the...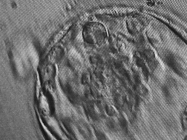 Researchers have grown 'human embryos' from skin cells. What does that mean, and is it ethical?
Mar 18, 2021 14:26 pm UTC| Science
Researchers have successfully grown model versions of early human embryos by reprogramming cells from human skin. The breakthrough potentially opens up new ways to study the earliest phases of human development, learn more...