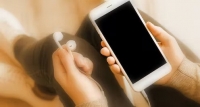 Chokepoint Capitalism: why we'll all lose unless we stop Amazon, Spotify and other platforms squeezing cash from creators
Nov 15, 2022 16:39 pm UTC| Insights & Views Economy
In 2020, the independent authors and small publishers whose audiobooks reach their readers via Audibles ACX platform smelled a rat. Audiobooks were booming, but sales of their own books produced at great expense and...
Everything he does, he does it for us. Why Bryan Adams is on to something important about copyright
Sep 25, 2018 09:57 am UTC| Insights & Views Life
Last Tuesday Bryan Adams entered the copyright debate. Thats Bryan Adams the singer and songwriter, the composer of (Everything I Do) I Do It for You, and Summer of 69. Authors, artists and composers often have...