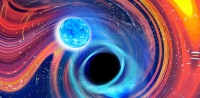 What happens when black holes collide with the most dense stars in the universe
Jul 01, 2021 03:46 am UTC| Science
For the first time, a faint signal caused by the merging of two almost equally mysterious objects a black hole and a neutron star has been recorded on Earth. On January 5 2020, when the world was first learning of the...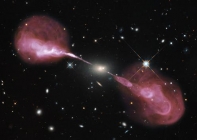 We've spotted signs of collisions that may finally help us prove that supermassive black holes exist
Oct 29, 2018 19:58 pm UTC| Insights & Views Science
Observations of nature tend to throw up unexpected results and new mysteries whether youre investigating the rain forest or outer space. When radio astronomy took off in the 1950s, we had no idea that it would lead to the...