City watchdog finds no evidence for recent political 'debanking' – but private banks have been picky for centuries
Sep 21, 2023 01:40 am UTC| Politics
After a row over the closure of his bank account earlier this year, former politician Nigel Farage has hit out at the UK financial regulator for saying it has found no recent evidence of customers being de-banked over...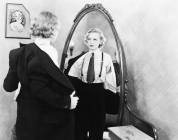 Deciding what to wear to work isn't getting any easier for women, even as business dress codes relax
Mar 04, 2023 12:02 pm UTC| Insights & Views
HSBC has recently introduced what it calls a more casual uniform for its branch staff, including jumpsuits and jeans, menopause-friendly clothing, as well as ethnic wear. The uniforms aim to make staff immediately visible...