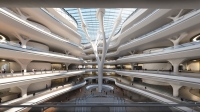 Algorithms are designing better buildings
Jun 21, 2020 03:39 am UTC| Technology
When giant blobs began appearing on city skylines around the world in the late 1980s and 1990s, it marked not an alien invasion but the impact of computers on the practice of building design. Thanks to computer-aided...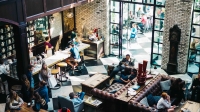 I visualised how algorithms 'see' urban environments and build detailed profiles of citizens
Jul 28, 2019 11:13 am UTC| Insights & Views Business
Algorithms, software and smart technologies have a growing presence in cities around the world. Artificial intelligence (AI), agent-based modelling, the internet of things and machine learning can be found practically...