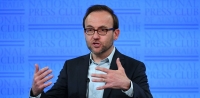 You've probably heard of the Green New Deal in the US — is it time for one in Australia?
Oct 20, 2020 13:35 pm UTC| Insights & Views Economy
After the 2008 global financial crisis, Green New Deals were proposed in various countries as a way to pick up the pieces of the economy. The general idea is to create jobs while rebuilding societies, by targeting...