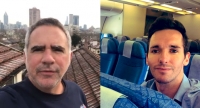 Journalists have become diplomatic pawns in China's relations with the West, setting a worrying precedent
Sep 09, 2020 07:13 am UTC| Insights & Views
The forced departure from China of leading Australian journalists Bill Birtles of the ABC and Mike Smith of The Australian Financial Review robs Australia of direct coverage of events in the vast nation for the first time...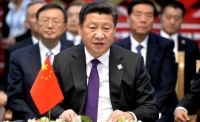 How vulnerable is Xi Jinping over coronavirus? In today's China, there are few to hold him to account
Feb 25, 2020 13:24 pm UTC| Insights & Views Politics
Brand Peoples Republic of China is wobbling, as if the massive picture of Mao Zedong in Tiananmen Square was swaying with an earthquake tremor. But it can only actually fall if pushed from inside. The handling of the...