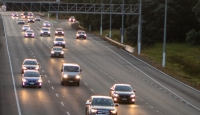 Cars rule as coronavirus shakes up travel trends in our cities
Jul 22, 2020 12:30 pm UTC| Law
As with other parts of the global economy, COVID-19 has led to rapid changes in transport trends. The chart below shows overall trends for driving, walking and public transport for Australia as of July...
Billions are pouring into mobility technology – will the transport revolution live up to the hype?
Feb 24, 2020 07:57 am UTC| Insights & Views Economy
Over the past decade almost US$200 billion has been invested globally in mobility technology that promises to improve our ability to get around. More than US$33 billion was invested last year alone. Another measure of...