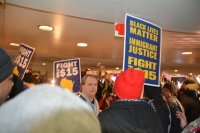 Fact check US: Would a $15 minimum wage really help workers?
Dec 17, 2020 11:02 am UTC| Insights & Views
Since 2009, the United States federal minimum wage has remained at $7.25 per hour. President-elect Joe Biden plans to not only increase it to $15, but also to extend it to workers who are not covered by the current...