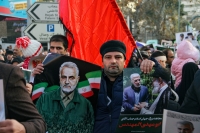 Are the US and Iran headed for a military showdown before Trump leaves office?
Jan 06, 2021 04:24 am UTC| Politics
Tensions are running high in the Middle East in the waning days of the Trump administration. Over the weekend, Irans foreign minister, Mohammad Javad Zarif, claimed Israeli agents were planning to attack US forces in...