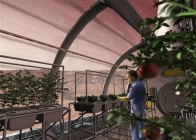 The food systems that will feed Mars are set to transform food on Earth
Jan 24, 2023 05:32 am UTC| Technology
Could we feed a city on Mars? This question is central to the future of space exploration and has serious repercussions on Earth too. To date, a lot of thought has gone into how astronauts eat; however, we are only...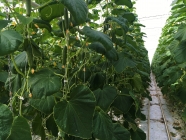 3 technologies poised to change food and the planet
Feb 20, 2021 12:23 pm UTC| Technology
Agricultures impact on the planet is massive and relentless. Roughly 40 per cent of the Earths surface is used for cropland and grazing. The number of domestic animals far outweighs remaining wild populations. Every day,...