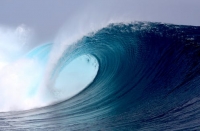 Power from the ocean: can we use bio-fouling organisms to help extract energy from waves?
Jun 07, 2021 09:32 am UTC| Science
People living near the coast are familiar with the power of ocean waves. What we see when a typical wave breaks on a beach is the endpoint of a global energy conversion story. It starts with the suns heat driving winds...