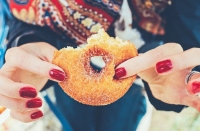 Personalised nutrition is trendy, but can it help us eat less junk food?
Jun 08, 2021 00:14 am UTC| Health
Australian adults get around one-third of their energy intake from junk foods. Also known as discretionary foods, these include foods such as biscuits, cakes, sausages, sugar-sweetened drinks and alcohol. Unhealthy...