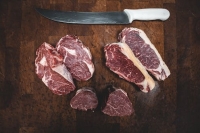 What is the 'carnivore diet' and is it a bad idea?
Oct 24, 2022 17:37 pm UTC| Health
You may have heard of the carnivore diet, and the claims it is beneficial for our health. Many diet trends, such as the paleo and Atkins diets, advocate high protein and low carbohydrate intake. But the carnivore diet...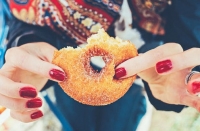 Personalised nutrition is trendy, but can it help us eat less junk food?
Jun 08, 2021 00:14 am UTC| Health
Australian adults get around one-third of their energy intake from junk foods. Also known as discretionary foods, these include foods such as biscuits, cakes, sausages, sugar-sweetened drinks and alcohol. Unhealthy...