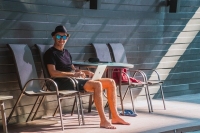 Flexible working: lessons from the great work-from-home mass experiment
Dec 19, 2020 09:51 am UTC| Life
For years, politicians and employers alike have talked up the promise of flexible working. And it looked like change was happening. Last year, the UK government announced a consultation around whether flexible work...
If the UK is going to make more people retire later, it needs to get creative
Jul 20, 2017 16:05 pm UTC| Insights & Views Economy
The UK government has made a surprise announcement that the rise in state pension age to 68 is to be phased in from 2037, instead of 2044. Made just days before the end of an unusually troubled parliamentary session, it is...