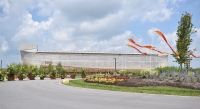 Why creationism bears all the hallmarks of a conspiracy theory
Feb 08, 2021 12:46 pm UTC| Insights & Views
Many people around the world looked on aghast as they witnessed the harm done by conspiracy theories such as QAnon and the myth of the stolen US election that led to the attack on the US Capitol Building on January 6. Yet...
Black swans and other deviations: like evolution, all scientific theories are a work in progress
Apr 30, 2018 22:07 pm UTC| Insights & Views Science
Discussions about the nature of science and scientific theories are often confused by the outdated view that such theories are rendered false when anomalies arise. The notion of a scientific theory as a static object...