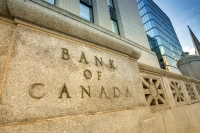 The Bank of Canada must seize the pandemic moment and do more for Canadians
May 09, 2021 09:17 am UTC| Economy Central Banks
The Bank of Canada, like central banks around the world, is currently facing enormous upheaval and uncertainty due to the enduring COVID-19 pandemic. Will its leadership seize the moment as an opportunity to innovate...
Canadians deserve a real pipeline compromise
Jun 08, 2018 05:41 am UTC| Insights & Views Politics
The Trans Mountain Pipeline expansion is turning into one of the most controversial and divisive issues in Canadian politics in years. On the one hand, proponents point to the economic benefits for Canada, and for...