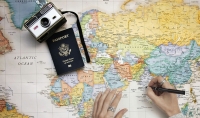 Vaccines may soon make travel possible again. But how quickly will it return — and will it be forever changed?
Dec 29, 2020 14:12 pm UTC| Insights & Views Health
The COVID-19 pandemic brought the global tourism industry to a screeching halt in 2020. With vaccines starting to be rolled out, there is hope international travel can resume soon, but exactly when and how is the...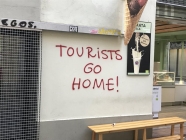 Overtourism: a growing global problem
Jul 19, 2018 16:18 pm UTC| Insights & Views Life Economy
The summer holidays are in full swing and protests against overtourism have begun (yet again) in a number of popular European cities. Overtourism is not a new problem. Barcelona, in particular, is at the centre of...