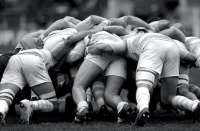 Rugby union's financial crisis: why the sport's model is 'broken'
Oct 21, 2022 06:19 am UTC| Sports
As athletes, rugby union players are notoriously robust. But in England, the finances behind the sport are looking far from healthy. In the space of a few weeks, two of its most famous club teams, Worcester (founded 1871)...
How women's football can avoid being corrupted when more money comes its way
Aug 06, 2022 10:18 am UTC| Sports
The success of England at the Womens Euros has increased interest in womens football to unprecedented levels, with record-breaking viewing and attendance figures and an increase in Womens Super League (WSL) season-ticket...