Once again a Spanish election saves the establishment and deals Podemos a blow
Jun 27, 2016 23:54 pm UTC| Insights & Views Politics
Judging by the results of Spains second general election in six months, held just three days after the Brexit referendum, Spanish opinion pollsters are as unreliable as their British counterparts. Although all polls...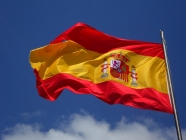 Just a reminder that Spain still doesn't have a government
Mar 07, 2016 22:30 pm UTC| Insights & Views Politics
There appears to be little chance of Spains political stalemate being broken any time soon. Just listen to the divisive tone of parliamentary debates held in the first week of March two-and-a-half-months after a national...