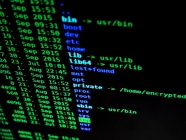 Error correcting the things that go wrong at the quantum computing scale
Oct 05, 2017 03:58 am UTC| Insights & Views Technology
Computing power has grown exponentially over many decades, so why is the much-promised next leap of quantum computers taking so long to arrive? One reason is that the information in a quantum system is sensitive to...
A bit of numeracy can take the heat out of the asylum debate
May 18, 2016 07:45 am UTC| Insights & Views
Fear of innumerate and illiterate asylum seekers arriving in Australia is immigration minister Peter Duttons latest broadside in the ongoing to-and-fro over asylum seeker policy. Unfortunately for the asylum debate,...