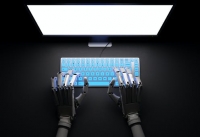 Artificial intelligence is getting better at writing, and universities should worry about plagiarism
Nov 06, 2021 08:17 am UTC| Technology
The dramatic rise of online learning during the COVID-19 pandemic has spotlit concerns about the role of technology in exam surveillance and also in student cheating. Some universities have reported more cheating...
What striking education workers and climate activists have in common
Oct 26, 2019 07:37 am UTC| Insights & Views Politics
Tensions and labour unrest continues in Ontario between the current government and workers in schools. After a labour negotiation impasse in early October, some parents were recently left wondering whether kids schools...