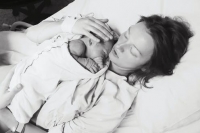 How women's experience of birth during COVID-19 can help improve childbirth in future
Jul 01, 2021 04:57 am UTC| Health
Over the past 15 months we have avoided hugs and handshakes, stayed at home and quarantined, and experienced important life events alone. We have been reduced to family bubbles keeping away from friends, acquaintances and...
How women and the moon intertwine in literature
Jul 21, 2019 11:57 am UTC| Insights & Views Life
In the late 17th century, the female English playwright Aphra Behn wrote a smash hit play about a man obsessed with the moon, who was constantly travelling there in his imagination. Exactly 282 years later, Neil Armstrong...